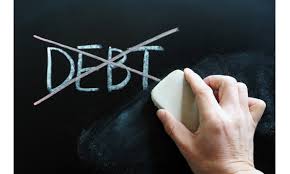 Top 4 tips on How to Avoid Getting Stuck in Debt
Most people seeking loans always hope that they will be able to pay to the last coin without any hitches. Life is however unpredictable and this may work or fail to work because of a number of reasons. First business dynamics may change and affect profitability. This will make it difficult for the owner to meet his daily expenses let alone servicing a loan. Second, an employee may be laid off unexpectedly yet they are relying on their monthly salary to service their loan. Such situations are unforeseen and somehow out of a person's control. However, there is another scenario where one gets stuck in debt because they made wrong decisions.
1.     Manage your credit card well
The first thing you need to do to avoid getting stuck in debts from financial institutions is to manage your credit card well. Credit cards can be a blessing and a curse at the same time. A blessing when used well to cater for emergencies and a curse when misused. To avoid the curse, you should always pay your credit card bills as soon as you receive them to avoid paying high interests when the grace period is over.
2.     Clearing your debts
The second strategy you can use to be free from stubborn loans is to have a deliberate plan on how and when to clear all your debts. This means keeping a diary of all your credit card debts, medical bills, car loan balance, mortgage, loans obtained from friends, student loans and any other debt you may be having. The list should have a column for monthly repayment amount and the balance to enable you prioritize when for one reason or another you are unable to remit all your monthly repayments. It is however advisable to avoid skipping payments because interest will accrue and attract penalties. It is better to remit the minimum amount acceptable than to postpone the monthly repayment.
3.     Reduce your spending
Third and very important is to reduce personal spending until all your loans are paid. It does not make sense for example for you to go for frequent holidays when you have pending loans. Instead, such money should redirect to repaying the loan. You can reward yourself after being declared debt free. To do this you can take a vacation to your dream destination. Just make sure by doing so you are not getting into another wave of debts.
In case you have a mortgage that is proving difficult to repay, one of the best decisions you can take is to move to a cheaper house. By doing so, you can rent out your current house. From the rent you receive, you will be able to pay your rent and have some extra money to add to your monthly repayment. If you are no longer in a position to remit the monthly repayment, you can sell the house, make bulk payment and rent or buy a smaller house with the balance if any.
4.     Avoid Illegal Moneylenders
Finally, you must stay away from illegal money lenders if you want to live a debt free life. Loan sharks and such like people are not in the business of helping you. But getting as much as possible from your hard earned resources. Being unregistered, they operate on their own terms and are known to increase interests whenever they feel like to frustrate you and make sure you will always owe them. Eventually, they will reposes your assets and leave you worse than you were before.
---
In need of money? Always approach a licensed moneylender. Beware of illegal moneylenders. Illegal moneylenders will give you more trouble than help you with your money issues.
If you need a loan, drop us a message and we will get our manager to contact you as soon as possible!
Summary
Reviewer
Review Date
Reviewed Item
useful information that ive been searching for
Author Rating