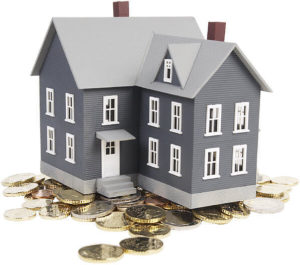 Importance of Housing Loans
Housing loans are often tools that are useful in helping us achieve our dreams. Most of us have a dream of being able to own a house and call it our own. Many of us are working hard to ensure this dream becomes a reality. But unfortunately, for some, this dream never comes true. Housing loans are therefore solutions you may utilize.
What are housing loans?
The difficulty in saving up money to purchase your dream home is very apparent. Real estate has a trend of exponentially increasing land prices, making it very expensive for home-owners. Mere investment in risk free assets such as investments would never be able to keep pace with the returns of real estate. Therefore, a possible solution to home ownership may be housing loans.
Housing loans are loans provided at affordable interests rates for longer tenures, based on your income. They are offered by financial institutions, being primarily focused on the asset being acquired or built. Your repayment capacity is also taken into account in housing loans. Applications for housing loans often undergo rigorous checks and inspections. Factors that count towards a good application success rate for you would be having a sound credit history with no adverse features.
Processing of housing loans
Before disbursing a housing loan, your property title must be verified by an advocate approved by the financial institutions. This is to ensure the property is free from dispute and titles are without qualifications. This process also ascertains whether the person entering the contract is legally competent to do so. Additionally, it verifies that you are the rightful owner of the property. Once the advocated submits a positive opinion, the next step is determining value.
A realistic estimate of the value of the asset is given by approved valuers or firms. Two values are taken into consideration: the market value and the distress value. The final housing loan approved will be dependent on these value estimates.
Eligibility for housing loans
Your eligibility to take a housing loan depends on two factors. First is value of the property -less margin of the applicant. Second is your gross salary and take home salary. Gross salary is the salary without any deductions and net salary is the take home salary after all the deductions. Most financial Institutions stipulate the maximum permissible deductions from the gross salary for computation of loan eligibility.
Depending on your goals, it may be advisable to take up housing loans, even for a small amount. Most financial institutions have systems in place to ascertain genuineness of the transaction. Safeguards are also undertaken to avoid disputes you may have. Thus, as a consumer, you may have a peace of mind.
We understand that this process may seem complicated and daunting at times.As the Best Licensed Money Lender Singapore, we aim to simplify this process for you, as much as possible. For any inquiries you may have, feel free to visit us, or you may choose to drop us a message to clarify any doubts.
Summary
Reviewer
Review Date
Reviewed Item
Author Rating